Alternating, Programmable Displays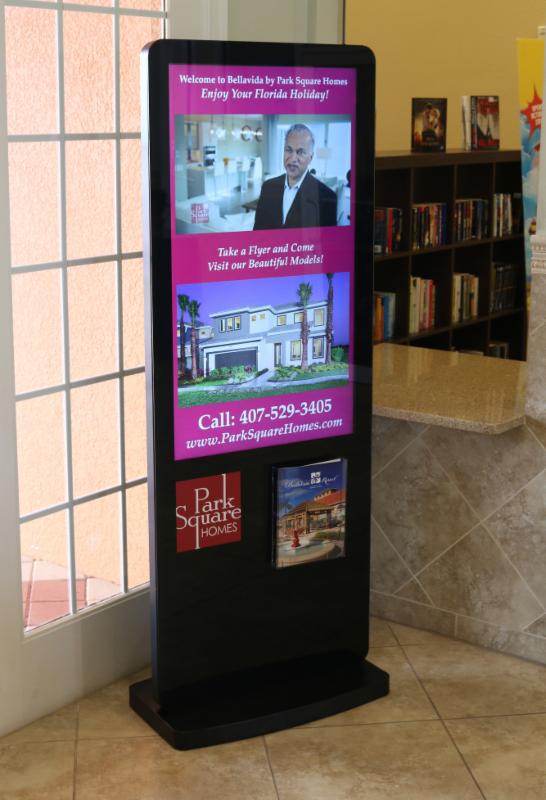 These digital signs are the ultimate in advertising
customization and personalization!
These affordable systems allow you to customize your message display to best suit your needs. The displays are a great, eye-catching way to attract new customers as well as inform and
upsell
to your existing customers.
You can set the functions to alternate between screens to show different ads like current sales as well as upcoming sales to keep your customers coming back. Use them to upsell and show customers various services you offer.
Menu pricing can be changed based on the day, time or audience, with the click of a button.
Constantly changing information such as lending/mortgage rates, stock values, daily news, and scheduling can be so easily made available to your customers and staff.
With a wide range of customization, you can set your digital display to alternate from
videos and photos
to listing information or showing charts and graphs.
The content is so easy to edit you can do it yourself right on your own computer!
Look how the brightly lit screen really stands out to make a huge statement in this lobby area!
Call us today to see how digital signage can produce a great return on investment for your company @ 407.847.5565 • pipsignworks.com